3
PLY HAMMERED COPPER CLAD BODY FRYPAN-SC062
Dettaglio produttu
Tags Prodotto
3PLY HAMMERED COPPER CLAD BODY FRYPAN-SC062
This frypan is made of 3-ply composited material steel & copper all clad ,with fast and even heat retention and suitable for all heat sources, better heat conductivity with the thicker walls,The inside of pot has detailsed capacity marks,different sizes are available.
Numeru di Modellu:

SC062

Locu d'Origine:

Guangdong, Chine

Materiale:

Metal

Spessore:

2.5MM

Forma:

Cut edge casserole

.

Corpu:

composited 3ply all clad copper

Lid:

1.0

mm stainless steel

304

lid

Maniglia è pomu:

casted stainless steel handle and knob as pricture

Finisci:

inner satin polis and outer hammered mirror polish

Serviziu:

ODM, OEM disponibile

Tipu:

frypan

Funzione:

Ecològicu

Tipu di metallu:

3

Ply composited steel

&

copper all clad

Composizione:

3

ply steel

&

copper composite body
Dettagli di imballaggio
Imballate: Borsa non tessuta per a tapa è u corpu, out gift box packing.
5pcs into a safe master carton
Logo pò esse stampatu, stampa serica, incisione & laser
design of logo & imballassi cum'è u requisitu di u cliente
45ghjorni dopu à cunfirmà l'ordine cù 30% depositu
Dettagli produttu

Modellu

3

PLY HAMMERED COPPER CLAD BODY FRYPAN-SC062

Dimensione(cm)



20×5.0

cm fry pan w/lid

22×5.5

cm frypan w/lid

24×6.0

cm fry pan w/lid

26×6.5

cm fry pan w/lid

Materiale 304 0.5

mm+alu

. 1.5

mm+copper 0.5mm

Termini di U Cummerciu

MOQ

500 PCS

Dettagliu di consegna

45 -55ghjorni dopu à u depositu

Termini di Pagamentu

T / T(30% in Avanza,70% prima di spedizioni)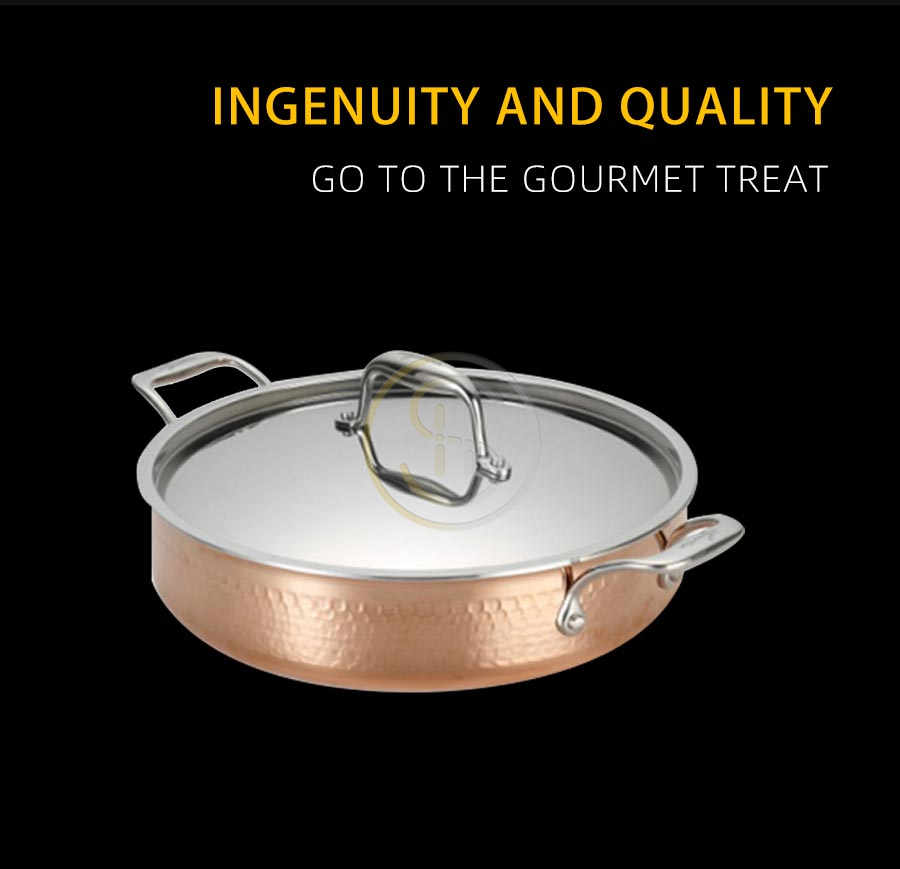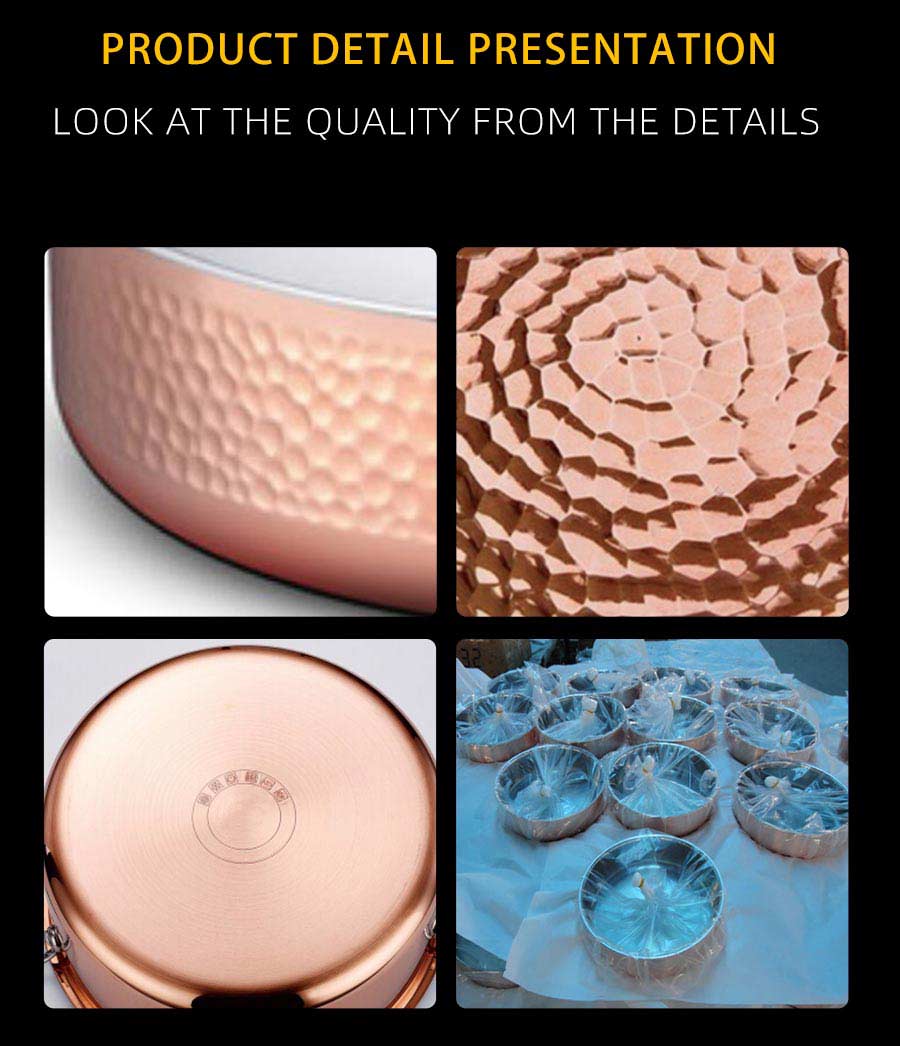 Q:Chì sò i vostri prezzi?
À:I nostri prezzi sò sottumessi à cambià sicondu e diverse specificazioni di e necessità di u cliente, principalmente finu à u materiale diversu, taglia, gruixu, accessori è imballaggi. .Li rimanderemu u prezzu esattamente à a basa di a vostra esigenza persunalizata.
Q:Pudete pruduce secondu e campioni o disegni?
À:Iè, avemu una sperienza ricca in OEM / Serviziu ODM è e grande cooperative di marca per 15 anni ,pudemu pruduce per e vostre mostre o disegni tecnichi , pudemu custruisce i mughji per i vostri bisogni.
Q:Chì sò i vostri termini di pagamentu?
À:In generale accettemu LC à vista o pagamentu T / T.Per ordini regulari, Termini di pagamentu 30% depositu,pagamentu cumpletu prima di consegna.
Q:Chì ghjè u tempu di purtata?
À:Piglia di solitu 45 a 55 ghjorni per prima ordine dopu cunferma di mostra è riceve u vostru pagamentu anticipatu.
Q:Are these pans cooking my food much faster?
À: Iè. This is performance cookware. It heats very fast cause the Aluminum composited in the middle of wall, it is the best heat conductor, and it can keep warm longer time because of the thicker walls.
Q:Pudete guarantisce un cumenciu sicuru è sicuru di prudutti?
À:Di sicuru, pudemu aiutà à spedinu e merchenzie à u vostru portu in un serviziu unicu da u nostru propiu speditore.Our speditore assicurarà chì tutti i documenti sò pronti à tempu chì avete bisognu. ,è assicuratevi di cunsegna di i prudutti sicuri è sicuri cun imballaggi assai di qualità
Mandate u vostru messagiu: